New cooperation between UNIQA insurance and CKB for cash loan security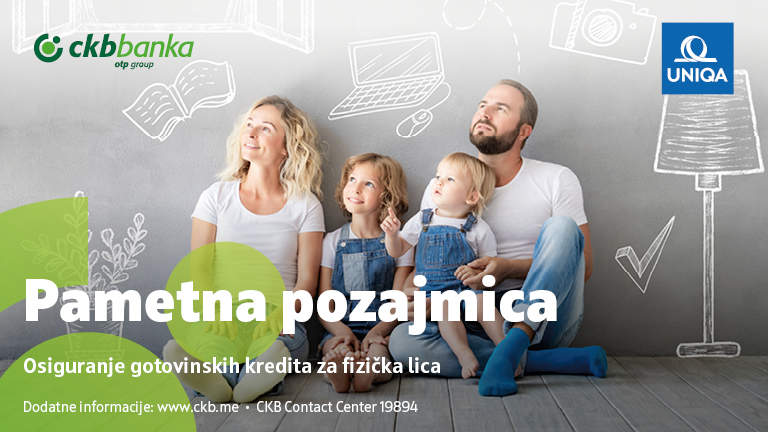 Having the intention of raising the clients satisfaction to the higher level, Crnogorska Komercijalna Bank and UNIQA insurance joined forces and enabled to Bank's clients purchase of the insurance policy for cash loans in all branches across Montenegro.   
Each client when applies in CKB branch for the cash loan up to 20.000 € has the possibility to purchase the insurance policy on the spot that provides security against the following risks: death due to an accident, permanent disability due to an accident (greater than 50%), sick leave and unemployment. As of the first two cases, the loan repayment would be completely secured, while in case of sick leave or unemployment the guaranteed compensation is up to 6 monthly instalments.   
Three packages are available to clients, with different combinations of insurance coverage, and the policy can be paid during the loan repayment, together with a monthly instalment.  
The cash loan insurance product is intended to all Bank's clients who are employed, regardless of gender or age.
Through this cooperation, Crnogorska Komercijalna Banka and UNIQA insurance continue the joint development in the banking insurance segment, while providing additional value for the cash loan holders of Crnogorska Komercijalna Banka.
News list